The Astonishing Power of Viral Marketing...
Without the High Costs
Join these top brands who have dramatically
increased their revenue by using registries...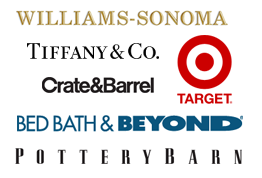 ...for as little as 33¢ a day!
3 Reasons for You to Choose Ciderr
Competitive Advantage.

Offer something to your clients that your competition isn't offering.

Easily up-sell and book more events.

Your clients love your products and service and now they have a slick, new way of getting more of them... by having their friends help contribute.

Tap into a $19 Billion dollar market.

$19,000,000,000 is given to registries every year in the United States alone. Chances are that your business doesn't see one cent from this market. If you're a wise business owner, that's way too large of a number to ignore.
Super Easy, 60 Second Sign-up.
No Obligations, No Contracts.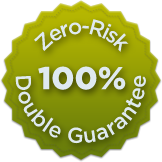 You are fully protected by our 100% Zero Risk Double-Guarantee. If you aren't completely satisfied over the next 30 days, just let us know and we'll send you a prompt refund.
Common questions
Can I change plans?
Of course! You can upgrade your plan at anytime from your account panel. If you feel you've chosen a plan that's too large, you may downgrade as well.
What's the difference between a storefront and products?
Think of Ciderr as your virtual store. You have your products and services. Then you stock your virtual storefront with your products. You can have multiple storefronts stocked with different products/services based on your client.
I'm a vendor outside of the U.S., can I use Ciderr?
We are currently accepting vendors from a few international countries including Canada, UK, Australia, and Ireland. We'd love to have you! If you're in a country not on this list, stay tuned. We hope to be expanding to other countries as soon as we can!
I'm a senior/baby photographer, can I use Ciderr?
Heck yes! Jump on in!
How do I collect contributions from my registries?
WePay is a trusted online payment transaction company that we use to process all contributions. You get your own WePay account during our easy sign-up process. Guests to your registry do not need to have a WePay account to contribute. All contributions go directly into your account. You can then transfer it to your bank account or request a check sent to you.
Additional Questions...
Have any questions we haven't answered? Please feel free to contact us as help@ciderr.com. We love answering your feedback and questions.